Mission
To provide the best and most comprehensive water blasting and surface preparation services in the industry for the state of Florida.
Hog Technologies. has provided its unique water blasting services across Florida and we will go where needed. We believe in water blasting power, our custom-designed equipment, and our water blasting technicians.
The applications of water blasting are virtually limitless, and we pride ourselves on perfecting new techniques for both water blasting and vacuum recovery. We strive to meet the ever-changing needs of our customers.
Use the form to the right to contact us about any of our services including rates.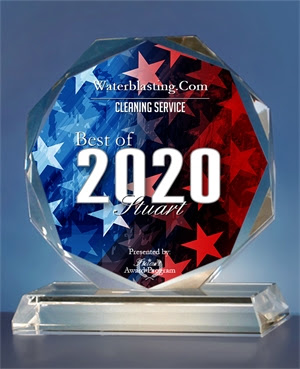 Waterblasting.com has been selected as the winner of the
2020 Best of Stuart Award for Cleaning Service